This website reflects our current inventory to the best of our ability. If you see a gun listed on our website, it is most likely in stock in our store. Please contact us to verify availability.
Due to fluctuations in prices, typographical errors, etc., prices in-store supersede internet pricing. If there is any question about current in-store pricing, please give us a call!
Over 1200+ different guns and 120+ suppressors in stock
We are a Class 3 gun store located in Lavonia, GA. We have a wide variety of:

Ammunition (including hard to find)
Guns
Magazines
Holsters
Targets
AR parts and accessories
Scopes
Gun cleaning supplies
Reloading components and equipment
Suppressors
Many other gun related items

​We have the largest selection of gun accessories and ammunition in the area.

If there is an item you are looking for that we do not have, we can

special order

it for you. Most items we can have within a week or less.

We have the tools and equipment to custom build an AR from the ground up. We can do any type of service work on AR's as well.

We will

mount and boresight

(free of charge) any scope that is purchased from our store. We will boresight a scope not purchased from us for $5.

Check out our blog page to see what guns have been added to our inventory (updated daily).

We

buy and pawn

firearms. If you would like more information, please visit our

pawns page

.

We sell gift certificates.We also specialize in machine gun and suppressor sales and transfers. Our store owner has over 40 years of expertise in firearms. Use the button below to contact us.We offer free 45 day layaway

​(706) 356-1760
5696 West Avenue
​Lavonia, GA 30553

​

Our firearm transfer fee is $35. Please click here for more information.

​​

If you are interested in learning more about

Georgia's firearms laws

, click

here

.

We take guns and other firearm related items on trade.If you are interested in learning more about firearm safety, click here.
​Check out the rebates page for current and future manufacturer rebates.



All of our new guns are backed by a factory

warranty.

We will assist you in returning the gun to the factory for repair or replacement. We guarantee all of our used guns to work properly, although most used guns are still covered by factory warranties.​
Subscribe below to get early access to recently received used guns, promotions, and industry news!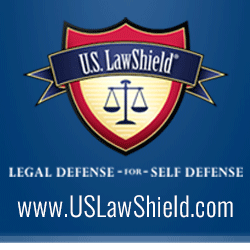 Featured Products